We've had some success with funding applications in our time. Here are our 12 top tips.
1. Build real relationships
Build a real relationship with the funders you want to work with. Go to their events, get to know them as people with big lives beyond application forms. What is the legacy they are trying to build and support? What made them decide to do the job they do now? What do they care about and why should they care about you? Get interested and people will become interested in you.
2. Funders know nothing
Assume the funder knows nothing about you or the organisation you work for. You may think people feel like this about your project…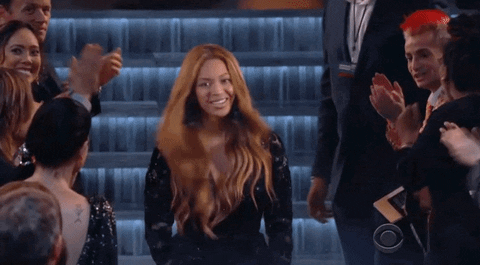 But most people do not know who you are.
Do describe the basic things like who you work with, what the project does, how it works and what impact you will have. Get someone to read your application who is not involved in your work. Do they understand it? If not, break it down some more until they do.
3. Show don't tell
Show funders how incredible your work is don't just tell them. If possible, ask funders to come and see the work you are doing before making an application. I did this for the campaign I led for young people with irregular status. Showing the funder how young people themselves were leading the fight against the hostile environment is twenty times more powerful than a stale application form.
If an interview is involved can you bring someone involved in the work with you? Let them speak for themselves rather than you doing the talking for them. This is a development opportunity for the people you work with as well as building transparency and ownership: which community organising is all about! I believe if we are really about organising – the communities we work with must understand and be a part of the process of funding and learn how the money moves.
4. Sticky story
Any brand of toothpaste is peddled with far more sophistication than the life-saving work of aid groups.

Nicholas Kristof
Spend time on your messaging. Investing in your story of self, us and now helps people to engage in your work. Who are you, why should they invest in your organisation and the people you work with? Why now?
5. Pick up the phone
Before you put your heart and soul into a bid, run your idea by the funder. Let them tell you if you are wasting your time or not. Funders, especially big ones welcome phone calls to discuss potential projects. It will save you a lot of hours to know whether the ladder you are climbing is up against the right funders wall.
A call also gives you the opportunity for valuable feedback before you submit your application. It is another moment where you can build a relationship with the funder and they can get to know you.
6. No Waffle
Funders work to deadlines and some will look at over 40 applications a week. It is important we all understand what the hoot you are on about. Tangibly describe what you and your organisation does in a few sentences as possible. If I do not understand what you do quickly, it makes me feel like I can't trust you know what you are doing. Cut out all gobbledegook and anything requiring a hefty dictionary. Vague, generic statements are just that: vague and generic.
Answer these questions in a few sentences
What do you want to do?
Why?
Who will benefit?
How will they benefit?
How do you know that your project is the best way: do you have examples of success?
Are there any other similar projects in the area?
If the application says a maximum of two pages, stick to two. What will set your application apart from others? Make your application an easy joy for any funder to read.
7. Applications do not yell
Funding applications are daunting. But, you can not deliver incredible results without resource. Too many of us leave applications to the last minute. Prioritise the time. Most of us would be better off submitting fewer grants and putting more effort into the ones we do. Take the time you need to have a greater chance of success.
8. What's the difference?
Question what you want to do and why it's important. Some work, especially community organising is harder to quantify. The power of relationships is hard to pin down but we must find ways to demonstrate the effectiveness of our work if we want to build effective movements.
What are the expected returns of the project: what change and to whom? If you are taking lessons from other folks or models out there, share how they have been successful. Give stories from the people you work with to demonstrate your impact. People showing up for your organisation demonstrates what you are doing matters to them.
Don't exaggerate the change you aim to bring about or be too modest either. What is important is that you are clear about the strategy and demonstrating how it works with specific targets and numbers. Finally, build a timeline of events over the funding period so we can see the journey you are taking us on.
9. Extra eyes
When completing an application get your colleagues, volunteers and teams input. This doesn't mean every single person in your address book needs to read it over but pick a select few. Be open to constructive feedback so you can refine your work. And just before you click to be sure you have completed all sections and submit everything requested – no excuse for sloppiness.
10. Don't duplicate
If another group or organisation are already doing something similar to what you are proposing, think twice about your bid. Funders are unlikely to give money to work that is already being offered elsewhere. Can you collaborate instead?
11. Collaborate
If you are inexperienced in getting funding from a particular body, collaborate with people who have that experience. It also shows maturity – are there some things other people can do better than you can. Can you demonstrate you are not duplicating efforts?
12. Money matters
Money matters. I have asked for less money than I need because of the mistaken belief it will increase my chances of success. Learn from my mistakes. All it does is make you look like you can't budget.
Likewise, don't ask for more money than you need. More money brings more responsibility and you need to be sure you are able to deliver on every pound you ask for.
Most funders will want to know your plan when funding comes to an end. How will you support the sustainability and legacy of your work? Being self-supporting or at least having an idea of how you will be in the future is very attractive to funders.
What advice, stories, lessons do you have to share on funding? Let us know in the comments section.